We're fundraising for Alder Hey Children's Charity
During our 40th year, we're fundraising for Alder Hey Children's Charity.
---
As you may have heard, Flowtech turns 40 this year. We're celebrating the anniversary with special events and promotions throughout 2023. But we also want to commemorate this milestone year by raising as much money as possible for charity.
Why Alder Hey?
We asked all our colleagues at Flowtech to nominate their favourite charity, one that was close to their hearts. Alder Hey was the clear winner. The specialist children's hospital is one of the largest and busiest in Europe and looks after over 330,000 children, young people and their families each year.
The Alder Hey Children's Charity helps to fund state-of-the-art equipment for the hospital, as well as a range of activities and projects, enhancing the lives of children and young people while they are undergoing treatment. Donations have enabled the charity to complete a new research and education facility, as well as fully funding the design and construction of a brand new bereavement centre. For their latest appeal, the charity aims to contribute £3m towards a new neonatal unit. The new facility will house 22 neonatal cots along with 18 family rooms where parents can spend time with their new-borns under specialist medical care.
Many Flowtech staff members have stories of how the hospital helped them and their loved ones through difficult times, whether they were patients themselves in childhood, or they've needed the hospital's services for their own children or close family members. Several colleagues have offered to share their stories with you; we're going to publish these regularly to give you an insight into the importance of Alder Hey, the fantastic work they do, and the difference they make to families.
40 Challenges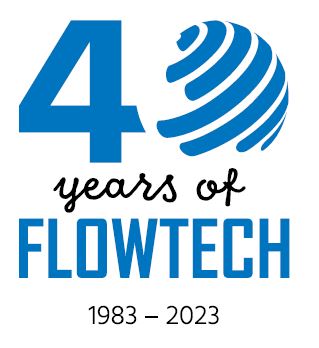 As it's Flowtech's 40th year in business, we've decided to undertake 40 fundraising challenges to raise money for Alder Hey. Some of these ideas are in the planning stage and some are underway already.
So far, we've had donations of hand-knitted cardigans for Alder Hey's neonatal unit. We're also holding a raffle for some fantastic works of art we've been given. Our resident artist, Vicky Dolan, is creating unique illustrations to raise awareness of our cause. And our resident crafter, Vicky Murray, is selling crocheted elephant key rings.
A team of intrepid Flowtech adventurers are planning some sponsored feats of daring, including a hike up Mount Snowdon and a skydive. They also want to abseil 150 feet down Liverpool Cathedral. But this is just the start; we'll organise further fund-raising events and challenges throughout the year.
Make a donation today
We hope to raise a substantial amount of money throughout our anniversary year. Our donation to the Alder Hey Children's Charity will help to fund important new facilities and life-saving medical equipment, and will have a positive impact on the children and families that rely on Alder Hey Hospital.
We need you to help us raise as much money as we can; your support will make a huge difference to many young lives.
Please visit our Just Giving page and make a donation today!
Donate to our just giving page
Please donate to our fantastic charity
Donate to our just giving page
Please donate to our fantastic charity
Donate to our just giving page
Please donate to our fantastic charity