Spradow
Hydraulics you can count on!
Hydraulics you can count on!
Spradow's measuring couplings allow a pressure gauge or other measuring devices to be connected in seconds, even under pressure. The connection can be made without tools.
The non-return valve in the measuring couplings opens after the measuring devices have been connected and enables a safe and clean type of pressure measurement.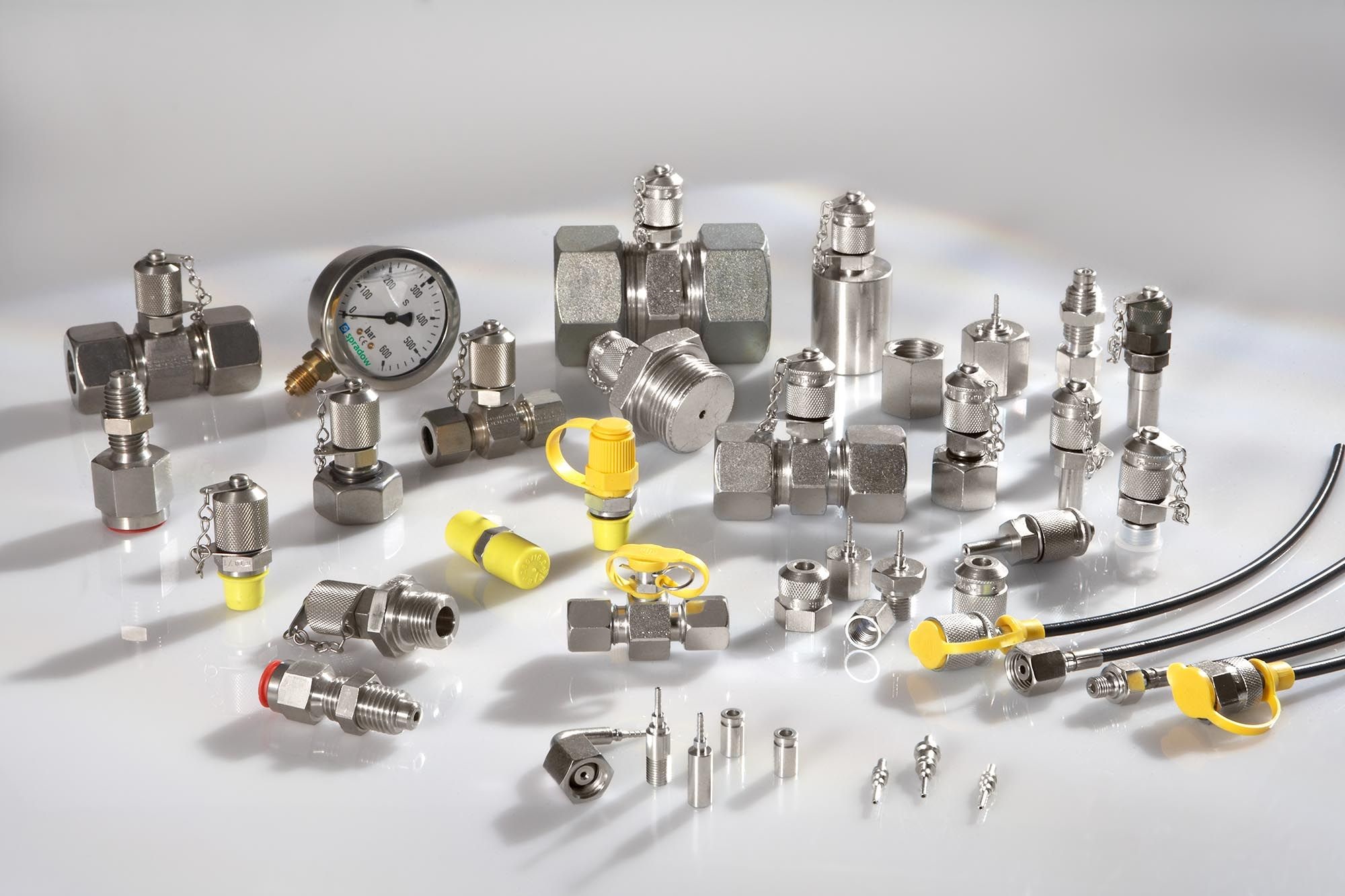 When using Spradow measuring couplings, the costs for maintenance and repairs are significantly reduced.
The Spradow Test Kits are an indispensable tool and offers service and maintenance technicians an easy way to quickly carry out a pressure measurement at different locations. The entire range of Spradow test equipment is of course compatible with all other manufacturers and designed according to current standards. Spradow also has an extensive range of measuring technology and accessories for inert gases.
We found 132 products matching
Spradow
Showing 1 - 24 of 132 products